Toilet Repair & Replacement in Rock Hill
From Fast Fixes to Toilet Installations, We Handle it All!
When you need help with your toilet, whether you're looking for a quick repair or a complete new installation as part of a bathroom remodeling project, Carter Quality Plumbing, LLC has you covered. Based in Lancaster, SC, we can quickly respond to your home in Rock Hill, Fort Mill, Indian Land, Charlotte, and the surrounding areas.
Our courteous experts come equipped with all of the tools needed to resolve most toilet issues while you wait. If you've tried the plunger and you're still experiencing issues, don't wait any longer—get in touch with us and we'll treat your problem with the urgency it deserves.
Click here to request service online
When to Call for Toilet Repair
Call our Rock Hill plumbers if you have noticed any of the following problems:
Toilet leaks. At first glance, these may seem minor. However, they can create major issues down the road. Even the tiniest leak can cause moisture damage to your floors and beyond.
Wobbly toilet. It sounds funny, but can be a sign of a big problem. Although sometimes the bolt just needs to be tightened, a toilet can also wobble if there's water damage underneath. You'll want a Rock Hill plumber to come in and inspect your bathroom for good measure.
Running toilets. Toilets that run when they haven't been used are probably in need of some minor repairs. A plumber can replace the flapper or flush valve to stop this annoying problem.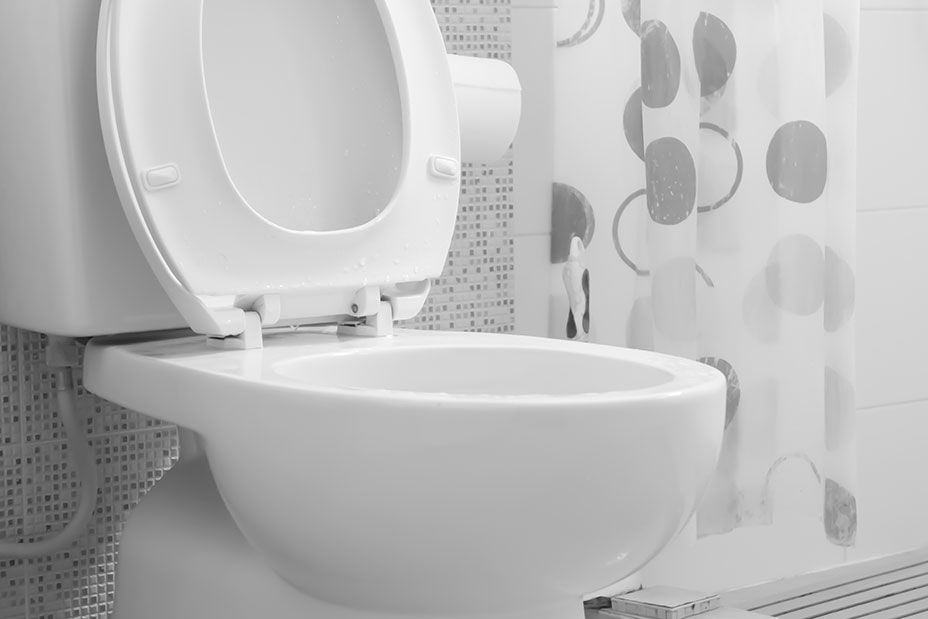 ​
How to Check for Toilet Leaks
Toilets are one of the most common places for plumbing leaks to occur, but it's not always obvious when a leak is occurring. This means that you could be wasting water and not even know it. Luckily, testing for toilet leaks is very simple.
To check your toilet for leaks, simply put five or six drops of food coloring in the toilet tank and let it sit for 30 minutes. If the dye appears in the bowl, your toilet is leaking and you should call a plumber for repairs.
Why Does My Toilet Randomly Run?
When your toilet randomly runs, it usually means that the flapper valve isn't closing properly. The flapper valve is located in the tank of the toilet and is responsible for preventing water from continuing to flow out of the tank after a flush. If there's an issue with this part of your toilet, then you'll experience a toilet that randomly runs for no apparent reason.
In order to diagnose and fix the issue, you first need to inspect the flapper valve. If it's warped or cracked, then you should replace it with a new one as soon as possible. You may also want to check the chain connected to the flapper valve and ensure that it's not too long or too short. It should be adjusted to the right length in order for the flapper valve to shut off properly.
You may also need to clean out any debris that might have gotten into the tank and clogged up the flapper valve. You can use a damp cloth and some vinegar to clean away any grime or debris that's preventing the valve from closing properly.
If you've tried all of these steps and your toilet is still randomly running, then it might be time to call a plumber. A plumber can take a closer look at your flapper valve and find out exactly what's causing the issue. They may also be able to provide more information about how to prevent this from happening again in the future.
No matter what causes your toilet to randomly run, it's important that you address the issue as soon as possible. Doing so will not only save you money on wasted water but can prevent more serious plumbing issues from occurring down the line. If you find yourself dealing with a running toilet in Rock Hill, contact the team at Carter Quality Plumbing.
Is It Time to Replace Your Toilet?
As with all other types of home improvements, you may be wondering when it's better to repair and when it's better to replace. As a general rule, toilets can last a fairly long time with very little maintenance. However, there are some factors to consider as you decide whether or not to replace your toilet.
Are you concerned about water efficiency? Today's toilets use a lot less water than older models. That's because of a 1994 law that set federal standards on how much water could be used per flush. A toilet can use no more than 1.6 gallons of water, but some of the latest water-saving models use as little as 1.28 gallons. Other new technology allows you to choose how much water is needed.
Are you concerned about comfort? Toilet designs have come a long way. Elongated models are considered more comfortable. You can also choose one that sits higher so that it's easier for older people or those with knee or hip problems.
Are you concerned with style? There are lots of different ways to dress up your bathroom. Toilet styles are now catching up with other types of bathroom fixtures. You may be pleasantly surprised by the options that are available.
To request a service call for toilet repair in Rock Hill, contact us at (803) 998-2270 or via our online form.
Our Reviews
See What Our Customers Have to Say
Everything was done in a timely manner. - Linda H.

Excellent company! - Kay R.

Great guys, highly recommended!! - Jessica W.

I cannot say enough good things about this business. - Will H.

They were very professional and well mannered. - Barbara T.